Whoops, we don't have any matching deals at the moment. Try amending your search filters (above) or try again later.
About Venice
This magical and romantic city is an absolute must to visit at least once in anyone's lifetime. The islands, canals and bridges, the ancient architecture and Italian lifestyle are everything you will be immersed in during your stay and we know you will love your holiday to Italy.
Food and drink
Venice offers a wide range of eating options from local snacks to elegant and world-famous restaurants where you can dine well and experience local cuisines. The terrace restaurant of the Danieli offers some of the best tables in the city, with incomparable views over the Venetian lagoon, and is perfect for a celebratory meal. Seafood features widely and there are numerous high-quality fish restaurants with a dazzling collection of the day's fresh catch. Wash it all down with the wonderful array of local wine on offer, produced in the Veneto region.
For those with a sweet tooth, the windows of the old Venetian bakers hold delights such as spiced pastries and almond-encrusted tarts. The Burano islands are home to the busolai, sweet S-shaped biscuits with a hint of aniseed, while the rich tiramisu is the most famous of Venetian desserts.
Shopping
The streets just off St Mark's Square are a haven for those looking for designer fashion, with shops such as Lois Vuitton, Bulgari and Versace, whereas the Mercurie and the streets between the square and the Rialto Bridge offer more affordable shopping opportunities.
Alternatively, pick up some of the regional specialities such as the fabulous Murano glass products; head to the island of Murano itself to see the glass-blowers at work. Look out for locally crafted painted carnival masks and hand-painted fabrics.
When to visit
If you're planning a holiday in Venice, our top picks for the best time to travel would be andebruary
February
Where better to spend Valentine's Day than Venice? The Carnival of Venice also typically starts in February, which includes masked balls and lots of amazing food.
Venice
Blog posts
From Ireland's most popular travel bloggers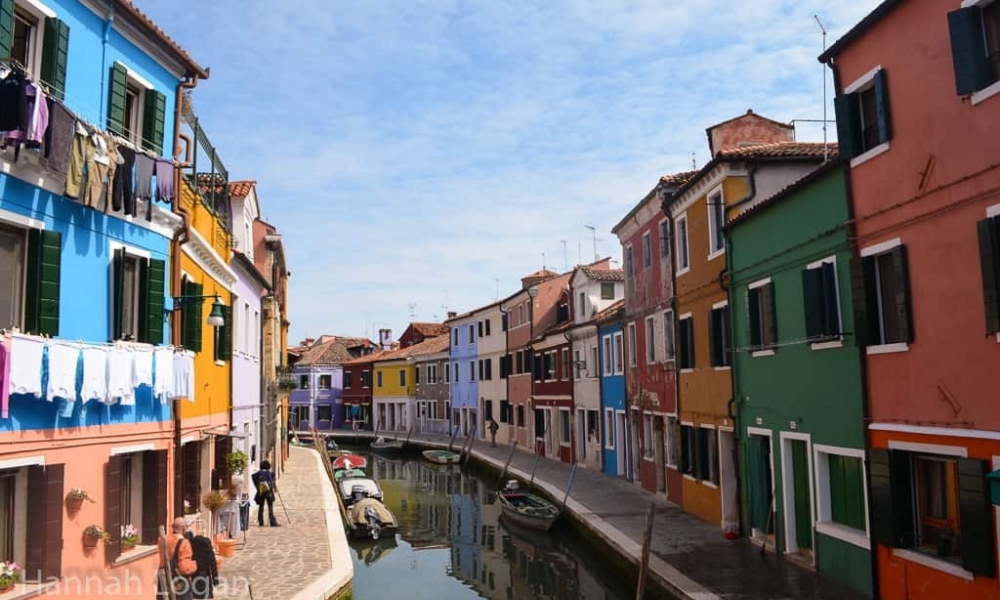 11th July 2022 by Eat Sleep Breathe Travel
Best places to travel solo: Venice
Think Venice is only for couples on romantic vacations? I dare you to think again. Venice seems to be a hit or a miss with most people. A lot of visitors downplay this infamous city, claiming it's too touristic, too expensive, or even too fake. I disagree. In fact,Venice is one of my favourite cities. I immediately fell in love with the city of canals during my first visit in 2013. I loved everything about it, I was never bored, and I was totally comfortable being there solo. Because of this,...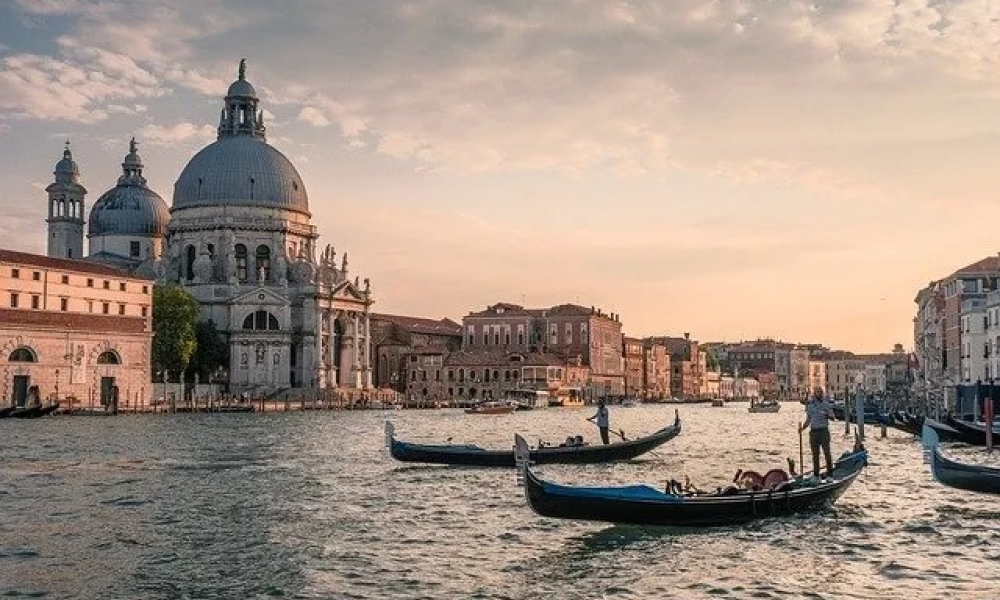 25th October 2020 by Journalist On The Run
Orlando Bloom and the Venice chocolate shop incident
Have you guys ever met your celebrity crush or idol? Nothing will ever prepare you for that moment as it's a moment you KNOW will probably never happen. This is the real world, and we don't just wander around bumping into Ryan Gosling in Starbucks or Zac Efron at Tesco. At least not if you come from rural Ireland where the most famous celebrity is, in fact, a dolphin. When I was 16 years old, my friends and I met one weekend in a coffee shop in Cork discussing our celebrity crushes....
Weather in Venice
Our month-by-month guide to the weather and climate in Venice