About Dubai
Glittering in the desert, filled with glamourous sights and sands. Proud of its past and budding with Eastern promise - Dubai is a paradise and one of the most luxurious places in the world.
Things to do and see
Burj al Arab is one of Dubai's most famous buildings, a luxurious hotel in the shape of a ship's sail.
Burj Khalifa the world's tallest building with an observation deck offering panoramic views over Dubai
Dubai Museum is full of everything you need to know about the history of the city-state.
The Creek cuts through Dubai old and new.
Bastakiya offers a rare glimpse of 'Old Dubai'.
Ski Dubai is the first indoor-ski resort in the Middle East and is home to one of the world's largest indoor ski runs.
Desert Safaris let you head out into the desert to dine in a Bedouin tent, sandboard and cross the dunes in a 4x4.
Waterparks the 42 acre Aquaventure located on the Palm Jumeirah or Wild Wadi located at Jumeirah Beach.
Souks are great for exploring. Walk the dark, aromatic, labyrinthine markets and pick up a local bargain.
When to visit
If you're planning a holiday in Dubai, our top picks for the best time to travel would be February, June, October and December
February
While the summer months push 50 degrees in Dubai, the winter months offer the perfect temperature for those looking for guaranteed sun and heat at an otherwise grey and cold time of year.
June
June is a great month to sample the glitz and glamour of Dubai before the summer heat becomes overwhelming
October
As Europe begins the decent into winter, Dubai remains HOT throughout October. With a relatively small time difference and a manageable flight time, Dubai can make a perfect October half-term getaway
December
A shopping mecca, palace-like malls offer huge discounts and special promotions during December's Shopping Festival. Also milder weather and New Year's celebrations to rival the best in the world
Dubai
Blog posts
From Ireland's most popular travel bloggers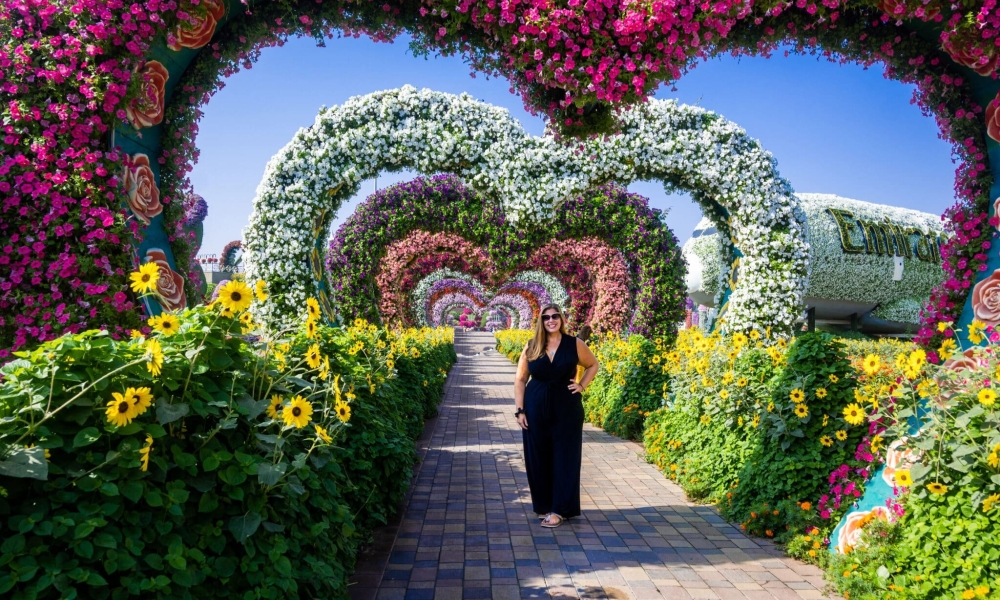 United Arab Emirates
Dubai
20th January 2022 by Eat Sleep Breathe Travel
How to spend 4 days in Dubai
So, you only have 4 days in Dubai? Don't worry, I've got you covered. While four days may not seem like a lot of time in a destination, that's actually a pretty good amount of time to spend in Dubai. Will you see everything? No. But, Dubai isn't that big so you can see and do a lot. Here are suggestions for a Dubai itinerary for 4 days....
Weather in Dubai
Our month-by-month guide to the weather and climate in Dubai