About Egypt
With one of the oldest histories of any modern country, Egypt truly is "the gift of the Nile" as the rich, multicultural landscape gives way to the arid dessert in matter of steps.
Amongst the deserted beaches, and stunning coral reef's of the Red Sea, a tropical oasis awaits. Alternatively, take in the sites as you meander along the river that gave birth to this impressive nation with luxury Nile cruise.
Hot all year round, but scorching in the summer, Egypt's dessert climate offers cooler nights (as low as 9°C in winter) and hot, dry days (as high as 40°C in the middle of summer). Its limited rainfall occurs mainly during the winter months, but its certainly not something to worry about when deciding on the best time to visit.
Owing to current events, its worth checking the recommended travel status for your planned destination on the gov.uk website under foreign travel advice, to make sure its safe to visit.
From the Valley of the Kings and the mighty pyrmaids to the Egyptian museum, the waterside temples of Dendara or Edfu to the Nile Delta and the beaches of Sharm El Sheikh, there's so much to do and see in Egypt so start packing and book your next trip now.
Egypt
Blog posts
From Ireland's most popular travel bloggers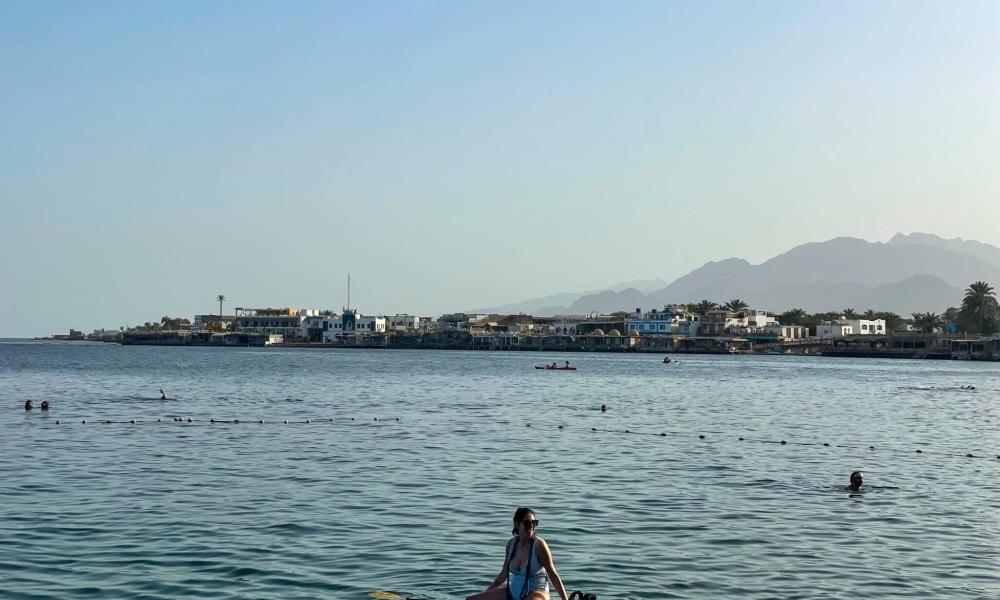 Egypt
Red Sea Riviera
10th May 2022 by Eat Sleep Breathe Travel
The best things to do in Dahab, Egypt: A bohemian diver's paradise
When it comes to travel in Egypt we tend to think of the ancient history. The pyramids and the temples. Mummies and Nile cruises. Among the enchanting ruins is a splattering of chaos, especially when it comes to Cairo. Bazaars and souks will have vendors calling after you for your business as other locals promise to take you on a special guided tour. Egypt's main attractions are awe-inspiring and magical and I loved my time exploring them. But I also found travel in Egypt to be exhausting....