Mauritius
holidays
Find and compare the best Mauritius holiday deals
Mauritius
About Mauritius
Mauritius is an idyllic island located 1,200 miles from the east coast of Africa, boasting an impressive 330 kilometres of immaculate white beaches, perfect for watersports, and a rich cultural heritage. Its 800-metre-high mountains and forests provide a home to rare wildlife, while its proximity to Madagascar has rubbed off on it in the form of creole cooking. Grand Baie is the culinary capital of the island and Mahebourg is packed with European influences. A coral-protected lagoon and one of the largest unbroken barrier reefs in the world make Mauritius the perfect destination for a tropical break.
When to visit
If you're planning a holiday in Mauritius, our top picks for the best time to travel would be February and October
February
It's the middle of the warm and wet seasons - the hottest day of the year is Feb 4th - so expect long, sunny days, fresh seafood and beach bliss, with some pleasantly warm rain in the mix
October
October in Mauritius means spring, which means warm weather following the long hot summer but not yet humid or rainy, great for lower prices and less crowds
Things to do in Mauritius
Mauritius
Blog posts
From Ireland's most popular travel bloggers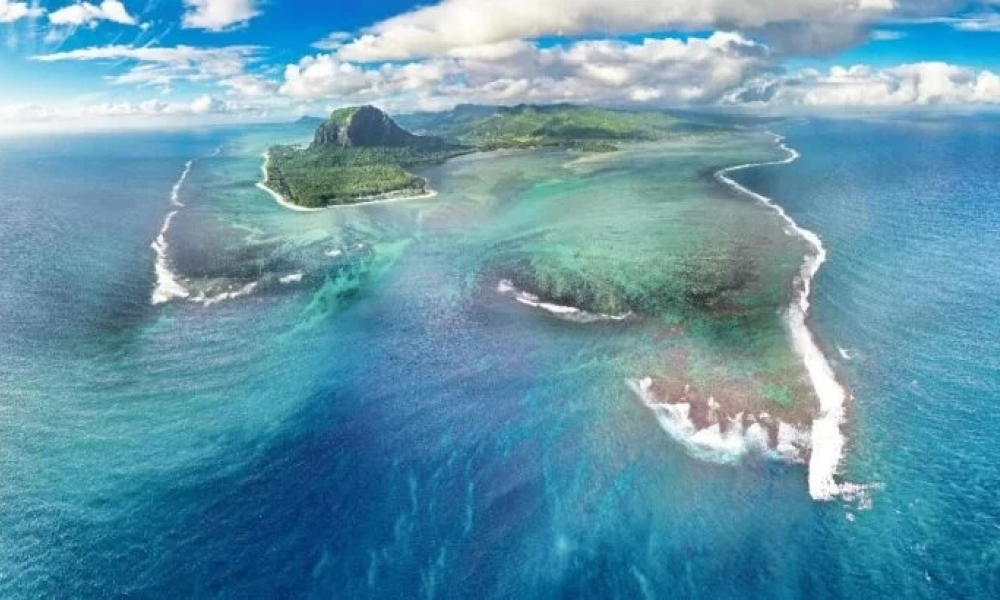 Mauritius underwater waterfall | The waterfall under the sea
24th November 2022 by Journalist On The Run
Who doesn't love waterfalls? Waterfalls are one of those things you always feel you want to see when you're in its vicinity. There's a special sense of wonder we humans get when we do indeed stand at the foot of a waterfall, hearing the thunderous crash of water, Earth's most abundant element....
Weather in Mauritius
Our month-by-month guide to the weather and climate in Mauritius