About Mexico
From smoking volcanoes and snow capped mountains to steaming jungles and cactus-strewn desserts not to mention the miles and miles of sandy white beaches, mirror like lagoons, bustling cities, wild fiestas and glorious cuisine, Mexico is a haven for the senses.
Its pre-history is showcased by the stunning monuments to its Aztec past from the towering pyramids of Teotihuacšn to the numerous Mayan temples scattered across the landscape. Its colonial history can be found in the stunning towns with their tree-lined plazas, stone mansions and old churches while in modern culture, exceptional art is showcased in galleries and museums and pop-culture can be found all over in the bars, clubs and restaurants.
Mexico caters to all types of visitor so whether you're after a relaxing resort on the Riviera Maya, a colonial mansion to unwind in the peace and quiet of the highlands or a budget beach hut right on the pacific coast, there's something to suit your tastes.
Mexico has one of the world's most diverse weather systems with areas south of the 24th parallel having a yearly average temperature between 24°C and 28°C. Although many low-lying areas north of the parallel tend to be hot and humid during the summer months, they typically have lower annual temperatures owing to the more moderate conditions during the winter.
Mexico is a beautiful country with a wide range of options available to all types of holiday maker so there's really no reason not to book a trip now and my personal recommendation is the Riviera Maya (but i'm biased as it's where i spent my honeymoon).
Mexico
Blog posts
From Ireland's most popular travel bloggers

Most BEAUTIFUL WATERFALL In MEXICO!
17th November 2022 by Journalist On The Run
A full day spent visiting Chiflon Falls and the border with Guatemala - another epic adventure in Mexico.......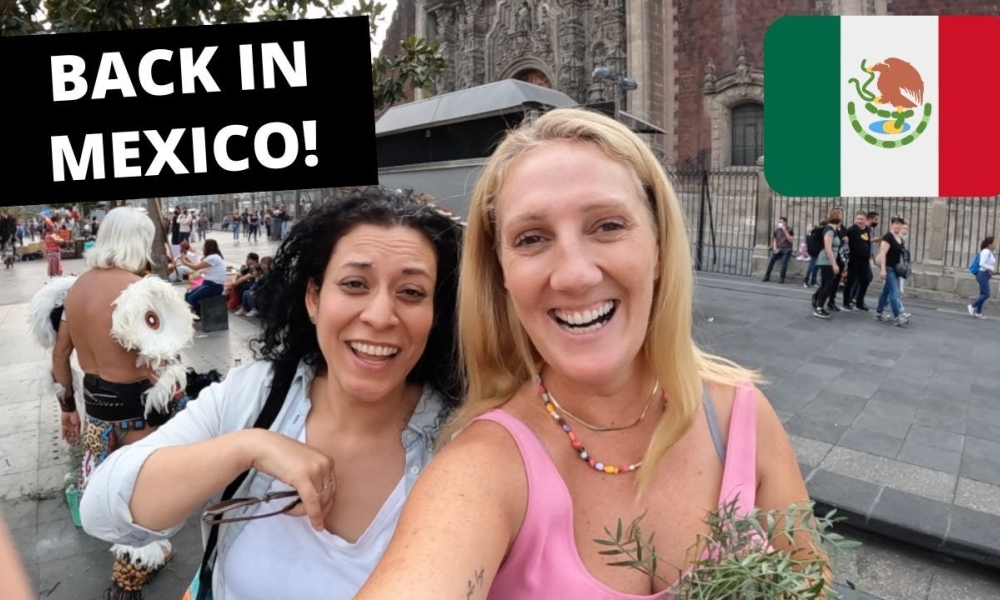 MEXICO CITY for DAY OF THE DEAD 2022
9th November 2022 by Journalist On The Run
Super excited to be back in Mexico for the next month and plan to do daily vlogs showing you the beauty of this incredible country including Day of the Dead celebrations in Mexico City and beautiful Oaxaca!......
Weather in Mexico
Our month-by-month guide to the weather and climate in Mexico