About Hungary
Hungary is a land-locked country in central Europe, surrounded by Slovakia, Ukraine, Romania, Serbia, Croatia, Slovenia and Austria. It's home to the River Danube and a huge collection of thermal baths, making it the perfect destination for a city break. Budapest, the country's capital, is split into two by the river - Buda and Pest. Buda is known for its big-name sights like Buda Castle and the Fisherman's Bastion, while Pest is twice the size and known for its late nights and buzzing bar scene. Hungary's culinary scene is packed with flavour. Goulash, the country's national dish, is a soup-stew hybrid filled with beef, carrot, potato and plenty of spices. Fisherman's soup is also cooked in a kettle and made with mixed river fish and spicy paprika. And, if you've got a sweet tooth, you won't be disappointed - marzipan is a Hungarian delicacy, dating back to the 1930s. Made from ground almonds and sugar, it can be found all over the country. After a day of sightseeing, you can relax in one of Hungary's thermal baths. There's more than 1,300 of them in Budapest alone, and some of them even host spa parties. At the Lukacs Bath, you can enjoy laser beams, trance music and steaming hot mineral-rich waters, while over at Aquaworld, you can try a wave pool and 11 waterslides. And, don't forget to try the country's traditional fruit brandy - the perfect accompaniment to your city break holiday!
Hungary
Blog posts
From Ireland's most popular travel bloggers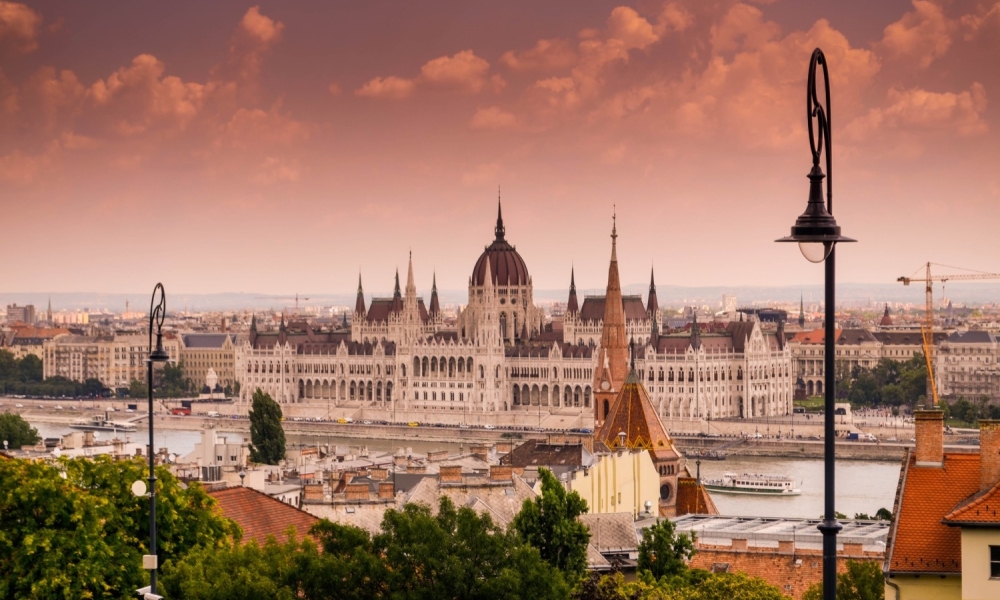 Is Budapest worth visiting?
30th March 2022 by One Step 4ward
When you think of European cities to visit, Budapest might not be the first one to pop up in your mind. After all, the Hungarian capital is not as popular as Paris, Barcelona, or Prague. However, if you are considering exploring Europe a little further, then Budapest is a fantastic choice to include in your itinerary. Let us tell you a few reasons why Budapest is one of the most enjoyable cities in Europe. ...
Weather in Hungary
Our month-by-month guide to the weather and climate in Hungary