Whoops, we don't have any matching deals at the moment. Try amending your search filters (above) or try again later.
About Athens
Named after the goddess of wisdom, the birthplace of democracy blends an ancient civilisation with a progressive city. Soak up the atmosphere and join the Greeks with their zest for lift in this fascinating capital.
Things to see and do
Monastiraki Flea Market - Join the crowds in the old town of Athens where there's always something happening.
Stroll around the Plaka - This district below the Acropolis is a romantic maze of picturesque narrow streets, Byzantine churches and beautiful, flower-decked houses.
The Acropolis = One of the world's greatest ancient sites is topped by the Parthenon, the icon of Athens and Western civilisation.
National Archaeological Museum - An amazing collection of Greek antiquities.
Syntagma Square - A vast open area at the heart of Athens, great for people-watching and promenading.
Olympic Stadiums - One was built for the 1896 games right in the centre, the other for 2004.
Athens
Blog posts
From Ireland's most popular travel bloggers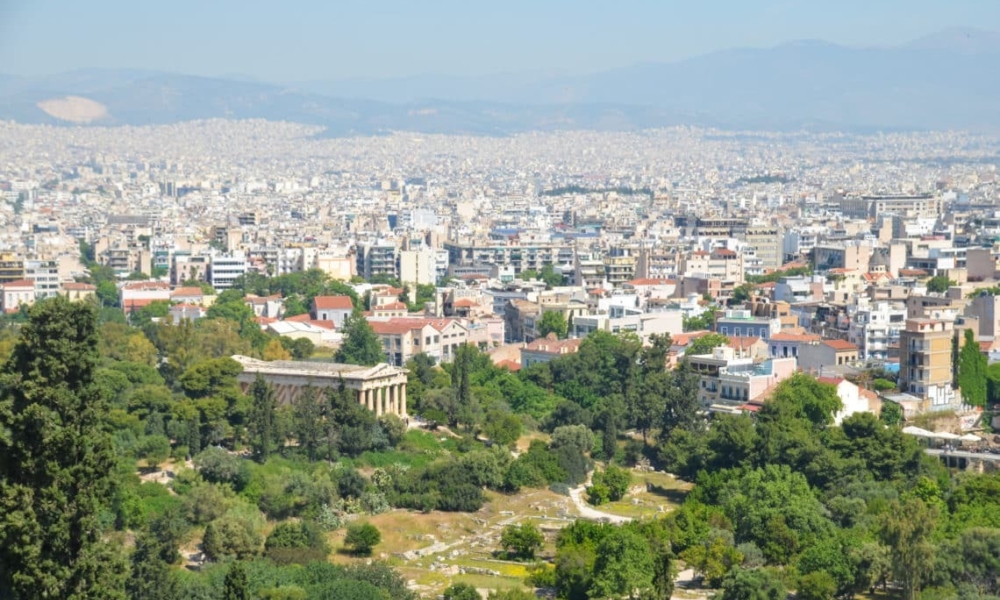 Athens
Greece
18th April 2022 by Eat Sleep Breathe Travel
1 day in Athens, Greece: A history lover's itinerary
Athens, Greece is amazing. I landed here after spending 2.5 weeks backpacking through Morocco and I honestly could have kissed the ground when I arrived and started to explore the city (you can read my real thoughts on female travel in Morocco here). Sure, Athens has a couple rough bits and yes, you do need to be aware of pickpockets, but I really enjoyed my time there. The lively squares filled with tavernas, the street art hidden around the corners, the cheap food options, and, of course, the...
Weather in Athens
Our month-by-month guide to the weather and climate in Athens