About Lake Garda
The shores of Italy's largest regions, creating an exciting blend of cultures, traditions and charm, all to be discovered. From the dramatic mountains rising from the top of the lake, to the genlte hills, vineyards and olive groves to the south, Lake Garda is an area of contrasting beauty.
Food and drink
Spread across the regions of Trentino, Veneto and Lombardy, eating and drinking combines the highlights of all three areas. Chargrilled trout is a popular choice, accompanied by a glass of Soave from Veneto, whilst the famous Bardolino and Valpolicella wines produced nearby are some of the best in Italy.
Shopping
In the town of Riva del Garda, you will find many lovely boutiques selling Italian clothing and footwear, whilst the narrow cobbled streets of Malcesine and Limone reveal plenty of hidden treasures.
Lake Garda
Blog posts
From Ireland's most popular travel bloggers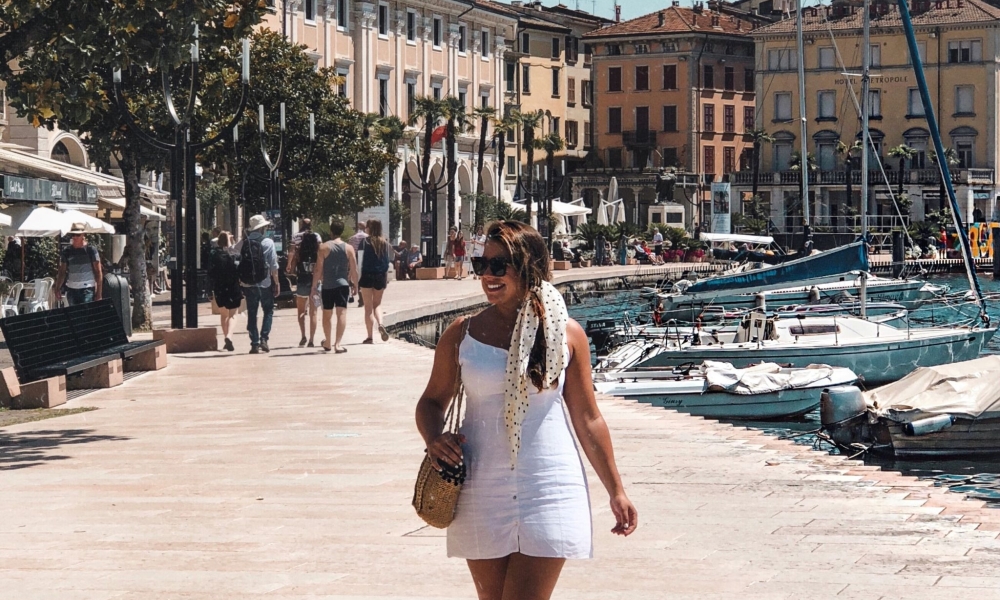 23rd July 2018 by The Daily S'elf
Lake Garda guide
Italian holiday destinations are so diverse, you can return to a different spot every year and feel like you're visiting a whole new country with the changing landscape, menus and even people. This isn't a comprehensive Lake Garda guide, but if you're heading to the south west region, there's enough here to get you started and plan a nice itinerary for a short stay. I flew into Milan (Linate) with Aer Lingus, before driving the hour and a half journey to Lago di Garda....
Weather in Lake Garda
Our month-by-month guide to the weather and climate in Lake Garda